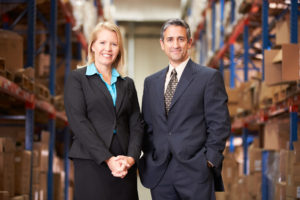 I'm pretty sure you have either seen an episode of Undercover Boss or at least have heard about it in some conversation. The concept was simple and brilliant…have the CEO of the company pretend to be an average worker to see how their employees did their job, what struggles they had, how they treated their customers, and what the CULTURE was of the company. It's akin to the "secret shopper" idea only much more powerful because the feedback is going straight to the top person in the company.
If you like the idea and are up for a CHALLENGE, I have another version of this for you, the CEO or Business Owner or top Leader in your company.
Where I came up with this idea is from listening to countless Business Owners and top executives tell me over and over and over again how important their customers are to them and how well they treat them…really? I constantly challenge this because overall, the statistics tell me otherwise. I don't believe they are trying to lie to me, I just think their "view of reality" is somewhat distorted from what is really going on inside their organizations. They see the way they treat their customers through a different lens than what the customers are seeing…and this is definitely the norm, not the exception.
While I still challenge this perspective…it only results in a "lose-lose" debate and I am more into "win-win". So rather than simply debate it with leadership, I usually offer them some simple challenges to "prove me wrong" in my belief about how they are treating their customers. These "challenges" are both fun and illuminating to leaders. And the best part of most leaders is that when they see something that work better, they generally accept it and want to implement it…that's what makes them great leaders.
Allow me to share with you one of my CHALLENGES TO LEADERSHIP in this area of CUSTOMER OBSESSION. I call it "THE FAMILY TEST". It's so simple, yet illuminating, you will wonder why you haven't done this before.
Here's how it works. It is similar to "undercover boss" only it's not undercover…it's blatantly out in the open. In a nutshell, it's evaluating the difference between how "top level employee family members" are treated vs. your existing (and best) customers. Here are the simple steps…
Make a list of your top executives…obviously and easy step…but based on the size of your company, you will determine how far down in the organization you have to go…smaller ones might go down to management…larger ones will stay with VP or Director levels
Next to each name list their family members…including their spouse and children…depending on their age maybe even their grandchildren if they are of the appropriate age…if you sell toys you can go pretty young but if you sell commercial products they need to be older
Identify your key products/services and assign to individuals…next to the name of each individual, assign one or more products/services that would make sense for them to buy from your company…they will actually become customers of your company
Create a simple "buying plan"…now list out when you want them purchase these products from your company by going into your store or over the phone or via e-mail or online
Execute and Identify themselves…the employees family members now descend upon your company in a variety of ways and purchase these specific products…but the key is to LET YOUR EMPLOYEES KNOW WHO THEY ARE…THEY ARE FAMILY MEMBERS OF AN IMPORTANT PERSON IN THE COMPANY…this is the critical for the challenge to be effective and work properly
Observe and Evaluate…determine how family members of the executive employees were treated as compared to your normal (and best) customers…identify how they were greeted, how they were served, the speed of the transaction, the additional words of praise and thankfulness given to them by your employees, and the extra smiles they received…to name a few areas you can analyze…identify any differences that were present and log them into the spreadsheet next to their name
Create a report…list out the feedback…where it was different from the normal interactions with customers and why it was different…for each family member in each area of the company through each purchasing process
Simple challenge…but powerful results. This is something you can do in a very short period of time to give you great insights into how your customers ARE BEING TREATED as compared to how they SHOULD BE TREATED. If the family members of your top executives are treated different than your paying customers, the ones that keep your doors open, you have to ask WHY.
WHY is it we don't treat every customer as if they were as important as a family member of a top leader in the company? This is a tough question for most leaders to answer…because they "THINK THEY ARE" until they see the difference. This is what makes it similar to "undercover boss" and what makes it so powerful when you see the results and ask WHY it is different.
This is the point I make in my speeches as well…what you think is happening is often a "skewed view of reality" from what is really happening. This CHALLENGE is usually a tipping point for a leader to determine they need to explore a more CUSTOMER OBSESSED strategy inside their organization. There shouldn't be any difference between your loyal paying customers and a leader's family member. They should both be treated as if they were the most important person to the company.
When they are treated the same, you get comments like this from your customers, "WOW I love the way you treat me and make me feel so special and important…I love working with XYZ company and your people…I am definitely going to tell my friends and colleagues."
Are you up for the CHALLENGE? I would love to hear your results. You don't have to hire me…just share your results with me. We can all learn from each other. If 100 companies try this, 90 will find misalignment between the experiences of customers and family members and up to 10 will have some closer alignment. We can learn from all 100 and I will share the results (anonymously of course) if you choose to participate. Give it a shot…what do you have to lose other than tremendous insight into how your employees are treating your customers and your CUSTOMER CULTURE. But what you have to gain is also tremendous…the awareness that you have the opportunity to improve your customer experience and be differentiated from your competitors. I think that's worth the effort, don't you?