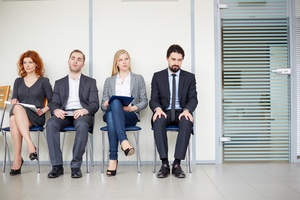 We have all heard the term…"Open Door Policy"…it is common place in just about every company. It was designed for employees as a way to speak their mind openly to the leaders in the company. But what about the people who actually pay for your employees to be at your business…your customers? Do you have the same policy for them?
It helps create harmony, avoid unrest, keep small issues from becoming big issues, improve employee morale, allow for listening, and many other advantages…which is why we have this policy in place for our employees. We want them to be happy and give them a way to express their concerns at any time. We listen to them…when they want to be listened to.
Should this be any different for our customers?
Many companies give their customers an opportunity to talk through survey's and feedback forms, or at the end of a phone call by pushing one button to say what they think. But why don't we give them the same consideration we give our employees? Why don't we offer a way for them to interact with us at the time when they want to interact with us? Why don't we give them the same "Open Door" policy we give our employees?
The biggest reason…the number one issue…the one thing that leaders say scares them…
"WE WOULD BE FLOODED WITH COMMENTS AND COMPLAINTS AND DON'T REALLY HAVE A WAY OF HANDLING THIS VERY WELL!"    
But what most don't realize is that this is actually already happening…either in a small or large way for companies today and it is only going to escalate. It's called Social Media. Social Media has given every customer an "Open Door" to say whatever they want about your company on the internet. They can say you rock or you suck…or anything in between.
Here's the problem…they are sharing it with the world…their thousands of connections, friends, and followers. They are broadcasting to everyone else what they would have told you if you had an "Open Door" policy.
Think about this in a positive and proactive way. What if you had a way where your customers could go directly to you FIRST and before they decided to talk to the internet and share it on social media? What if you had a specific mechanism to handle "Open Door" with your customers where they felt they could be heard directly by someone in your company who could do something about their issues?
Here's another issue to consider. Typically, an open door policy for your employees allows them the ability to go all the way to the top person if they desire to discuss their issues…it's an open door to air their concerns and frustrations. But where do we send our customers…usually they start with the lowest level possible in the organization…the customer service representative we just hired 2 weeks ago to handle complaints. They start at the bottom of the organization and if they are angry enough and pushy enough, they might get to the proverbial "supervisor" in the organization. And this person is trained very well to never let them talk to anyone higher…they never get to anyone who could really do something about their complaint and change the company.
Yet customers are the only ones paying us so we can have the employees…to support them.
Why not create an "Open Door" policy in your company…make it truly open for both employees and customers. Do you think that would create an awesome, incredible, remarkable, and memorable experience that would get talked about by your customers? ABSOLUTELY!!
Most will read this and say it could never happen because they would get bombarded with issues and complaints. Others will consider this an interesting idea and kick it around but do nothing about it. Only a few, the ones who want to lead their industries, will not only consider this idea but figure out a way to put it into practice. These are the ones to watch. These are the ones you will look at and say they are building a remarkable company because they truly obsess over their customers and try to find more ways to give them a totally awesome experience. Those are the ones that get talked about…a lot…on social media…for all the great and positive things they are doing.
What will you do? Will you decide to create a "Customer Open Door Policy"? Share your thoughts…why or why not.