Wit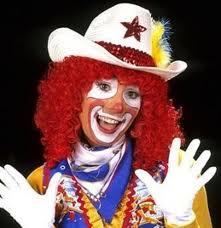 h the upcoming 4th of July holiday coming up, it made me think of the parades and fanfare that goes on around this terrific holiday.  But it also made me start thinking about the "noise" level that accompanies these events.  Then it hit me…
With all the companies I talk to about social media, by far the majority of them are using social media as if they were in the 4th of July parade we go watch every year.
There are bunches of floats coming down the street – each one "trying" to look different and get noticed.  They are telling us, "Look at me, we are different and unique and we want all the attention on us." Interspersed with all the floats are of course the marching bands that are making lots of "noise" with the same intent, "Look at me, we are different and unique and I want all the attention on us." And we can't forget the bicycle acts and the motorcycles and the dance teams, and the list goes on and on.  Sometimes, you might remember one or two of these after the parade is over and your back at your house having a party with some friends…but you will forget most of them quickly.
But wait, there is a group missing from this list – the one that gets remembered every time…THE CLOWNS! What makes the clowns memorable and leaves people "talking about them to their friends" well after the parade is over?  They are FOCUSED ON YOU! It isn't about them strutting down the street in a line saying notice me – yet they always get noticed.  What do they do different? They "HELP YOU" enjoy the experience of the parade.  They give you candy. They come over and do a balloon animal for your kids.  They squirt you in the face with their water ring (OK, that is one we could live without). They let you take pictures with them. They ENGAGE YOU in what they do – making your experience at the parade MEMORABLE! And at the barbecue they are the ones you talk about and share your experience with others!
Now, go back and think about your company and how you are using social media. Are you the clown or the rest of the noise in the parade? Are you creating a memorable experience and helping through what you do or are you just finding another way to promote yourself and make more noise on the internet?  You know the answer…
If you truly want to create "Word-of-Mouth on Steroids" and get your audience to notice you, be the Clown.